We Did It!!
The ride has now been completed and you can see how it all went on the Blog, Twitter, Gallery and on the Live Tracking page, so why not visit and see for yourself. Remember, there is still time to make a donation. We have achieved our target, but still have monies and donations to come in. The more we collect, the more which goes to both deserving charities.
The team will still be making apearances until the end of September, when GE2 will formally close.
The team would like to thank everyone who supported us, families, sponsors, people who rode with us and those we met on the road.
Thank you all!! The GE2 Team.
During the planning for the Great Escape 2 charity ride in June 2011, and since we have returned, we have had a lot of interest shown from people who wanted to, and are interested in doing the ride we undertook. Two members of the team have discussed it and decided to run with this idea as a private venture, therefore, anyone who is interested in taking this tour please register your interest on our website @ www.greatescapetours.org
See the 'Special' by BBC South East on You Tube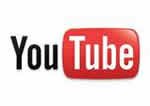 Can you help our boys?
Do you remember the film "The Great Escape" with the famous scene of Steve McQueen jumping a motorcycle over the prison fence? Great film, wasn't it? Well, it was actually based on atrue story, with characters based on real people.
One of the main characters in the film was Squadron Leader Roger Bartlett, who was played by Lord Richard Attenborough. This was based on a real life Squadron Leader by the name of Roger Bushell.
Roger was a South African national who loved life; an international skier, who rose to become a Squadron Leader of 92 Squadron based at RAF Biggin Hill, Kent. He was shot down whilst helping the evacuation of Dunkirk and landed safely on a beach in France before being captured and eventually finding himself in Stalag Luft III. more...
Great Escape 2
4-18th June 2011
Yes, GE2 is now HERE!!! Sign up to follow us on Twitter and our Blog!
A team of riders and two support vehicles will retrace the last flight of Squadron Leader Roger Bushell from Kent through to the infamous prison of war camp. The team are being supported by Laguna Motorcycles of Maidstone, who will supply seven Triumph Bonneville motorcyles for the Escape. One will be very special! It will be a complete replica of the machine used in the film and we will be auctioning it off after this event, so watch this space!!

The team will start from the former RAF Biggin Hill which is now now London's Biggin Hill Airport. The Airport has given us permission to ride along the runway before it opens, so that we can truly start the event off with a SCRAMBLE!!! They have also very kindly sponsored us by paying to have the Company name on our crash helmets. Thanks to everyone at Londons Biggin Hill Airport.
Once we leave the former RAF Biggin ill, we will ride to the Battle of Britain Memorial at Capel le Ferne then follow his journey through France, Belgium and Germany and then Poland to the Stalag Luft III, where the Great Escape was instigated. The team will be using different variants of the Triumph Bonneville motorcycle and three different Nissan vehicles and will cover in excess of 3000 miles. They will visit the Gestapo HQ's in Berlin, sleep in the former prison camp and visit Hitler's "Eagles Nest" where the order for the execution of 50 captured escapees, was signed. They will travel over 3000 miles during the ride, which will take two weeks. The target is to raise £10,000 for the two deserving charities.
Fantastic news, in that the team will be taking along a very special guest. Colin Kirby-Green, son of the Escape Security Officer, Sqn Ldr Thomas Kirby-Green. Colin is in his 70's but has never been able to visit his father grave..... until now. Colin is a well established artist. He will try to maintain a series of pencil drawings during the trip and will make a watercolour painting back in his studio in Brightlingsea. These will then be auctioned off to raise money for our charities. Wow!!! Can you just imagine that!
You to can help and follow the story. more...
You can sign up to receive the latest news below. Please take the time to sign up and we will send you newsletters by email from time to time. more...
In Memorium
If we needed a reminder of why we are doing GE2, then we certainly had it coming to us. The whole GE2 Team were shaken when we heard the news that the son of one of our Sponsors had been killed during operations in Afghanistan. Those of the team who could, turned out on 17th February to see Conrad Lewis repatriated through Wooton Bassett, a highly emotional time for us all.
more
...
The Charities
The team have chosen two very deserving charities to benefit from Great Escape 2.
'

Help for Hero's' spend every penny possible on making grants that aim to provide practical, direct support for our wounded. Their current focus is for grants to create a series of regional Recovery Houses to be built across the UK and serve as the last stage of rehabilitation before a serviceman, or woman, returns to their unit or transits back into civilian life.

The Royal British Legion is a UK charity that provides financial, social and emotional support to millions who have served and are currently serving in the Armed Forces, and their dependants. It is one of the best known and supported campaigns in the calendar and each year the nation shows its support for the Legion's work by giving generously to the Poppy Appeal
You can visit their own websites by clicking on their badges.

Latest News
We will keep this website updated with everything we are doing and on our progress from now until the end of the ride. But here you will find the very latest and interesting new, so keep looking at our News Scroller.
We will place short reports on events we attend on the Desptches page - why not take a look?
You could also sign up to our Newsletter service (below), which will ensure that you hear about the latest news as it happens.
Mailing List
Would you like to receive our ongoing Newsletters by email?
We have started sending out information and you can subscribe to our Newsletter by completing the information request here.
IMPORTANT. You will be sent an email automatically which you must reply to. This is to enable us to confirm your email, otherwise your request will expire after 7 days.
Explore
Please take time to explore our website and see how we are progressing and watch how we get on. Will we get caught?