The Sponsors
The Great Escape 2 team would like to thank each and every sponsor for their assistance in making this ride successful. Please take some time to visit their websites by clicking on the company logo. Thank you.
---
Laguna Motorcycles, Maidstone
Laguna Motorcycles will be the actual dealers who will look after us on behalf of Triumph Motorcycles. They will also be manufacturing the Steve McQueen replica motorcycle which we will be using.
Following on from the Steve McQueen replica, Lagina's intend to produce a range of accessories so that Triumph owners can turn their own machines into a Steve McQueen replica. more...
---
Triumph Motorcycles
The Escape Committee are so proud to announce that Triumph Motorcycles will be our sponsor for the Great Escape 2 event.
Triumph will be supplying the team with six motorcycles for the event, including Bonnevilles, through one of their dealers, Laguna Motorcycles of Maidstone. One of them though, will be very special. They are going to manufacture a replica of the machine Steve McQueen used in the film! Not only that, the team will receive the bike early to enable it to be used to exhibit at shows and then, will be auctioned off at the end of the ride. The Escape Committee cannot thank Triumph enough for their support. more...
---
Nissan UK
The Team are pleased to say that Nissan UK will be providing our support vehicles. Nissan have kindl agreed to let us have two cars (possibly four wheel drive) to carry our back up team and TV production team. We are also lucky to have a van to carry all of our equipment; with 18 of us, there will be a lot!
Thanks to everyone at Nissan UK. more...
---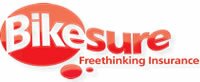 Bikesure Insurance
A big THANK YOU must go to all at Bikesure Insurance. The GE2 Team were left reeling when our previous insurers withdrew cover for the Triumph Motorcycles at the eleventh hour. The people at Bikesure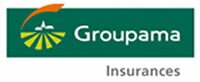 Insurance spent a lot of their own time putting together a package to cover the team riding the Triumph motorcycles AT NO COST TO US! This was all done in the last couple of days and announced today, Tuesday 31st May. Bikesure have covered us with Groupama Insurance, and thanks must go to them as well.
Robert Balls, of Bikesure, said the broker was delighted to help out at short notice after the group's existing insurer pulled the plug at the last minute.
"When we heard that the event would be cancelled after months of planning if the team couldn't get insurance, we pulled out all the stops to make sure these worthy causes wouldn't miss out," he added.
"Our friends at insurers Groupama gave us a very competitive rate and we're happy to cover the cost to help ensure that as much of the funds raised as possible goes to Help for Heroes and the Royal British Legion.
"We think the Great Escape 2 is a fantastic way of raising both money and awareness for the charities, and wish the team a safe and enjoyable journey. We only wish we were going!"
Bikesure specialises in insurance for virtually anything on two, or three, wheels, with schemes for everything from modified bikes, to superbikes, trikes, classics and imports.
Thank you to everyone involved at Bikesure, without you there would not have been GE2! more...
---

Shoei Helmets - The "QWEST"
We are really excited that SHOEI's all-new QWEST embodies what every rider seeks to experience along the way. Revolutionary noise-reduction technology, unsurpassed long-distance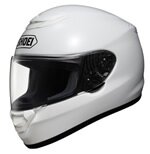 comfort, advanced ventilation performance, a light weight, balanced fit and feel, and over 50 years of helmet-building experience have combined to deliver the finest touring helmet known to man. The all-new, groundbreaking QWEST and this is the helmet that Shoei are supplying each of our riders with.
This helemt is so new, that for more information we direct you to Shoei Europe more...
---

London Biggin Hill Airport
We thank London Biggin Hill Airport who have given us a substantial donation to have the Company name on all of our crash helmets.
The airport are also allowing us to ride along the runway before it opens, so that we can truly start this event - with a Scramble!! more...
---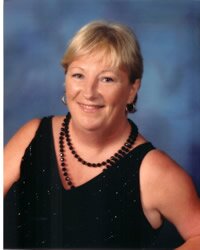 Tina Cooke
Tina is the wife of team member "Cookie" and wanted to contribute something to Great Escape 2.
She has decided to sponsor the computer 'dongle' with all related call minutes (and her husband's time :-) ). The team are using a dongle so that the webmaster can keep everyone updated on the GE2 Blog, on Twitter and by uploading photographs.
Thank you love, I know how expensive this will be, but please don't sell the house whilst I am on the ride!
---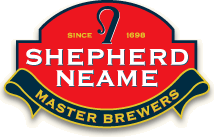 Shepherd Neame Master Brewers
Well, what better than to be staying in Hut 104 at Stalag Left III and to have some beers, seeing as though we will not be riding. And what more appropriate beer than "Spitfire", brewed by Shepherd Neame. Thanks to tham, the team, will be enjoying a few "Spitfire" beers during our time in Stalag Luft III. more...
---

Jon Sturdy:
Eastcoastwest Photography
Jon Sturdy is a well established; Essex based Freelance Photographer, who specialises in Landscape Photography throughout East Anglia. His work has been featured in several publications and used in many corporate promotions.

He is very versatile and will undertake many varied commissions. By using his training in graphic design, it enables him to adapt his style to produce the best images for the assigned project.

He is very confident directing large groups of people within a short time span, (especially at Weddings) to keep the session flowing. Or to be very discrete where needed (again at Weddings, nature, or performing artists) so as not to disturb the flow of events.
Jon has produced brilliant photographs of the team and we thank him for it. more...
---
Sherley Southworth
Sheila is a relative of Roger Bushell and lives in South Africa. When she heard what we were doing, she immediately wanted to help.
The team have been wearing her polo shirts throughout the event.
---
Oxford
Thanks to Oxford Products who supplied the rider with the Sports bum bag. These will be used to carry personal items and water whilst on the ride. more...

---
Tom Tom Navigation Systems
Finding our way on the trip has been made that little bit easier thanks to Rosie Tickner from TomTom who has supplied us with a Rider, and GO 950 satellite navigation devices.
Although there is plenty of map reading experience within the group, the fact we can now listen and be told where/when to turn will make life on the road that bit less stressful, especially when we hit the twisty roads. With a range on the bikes of 120 miles to the tank, the petrol station markers will come in very handy and while the bikes are not especially heavy –pushing them is still a pain.
Their backing of us in this venture is much appreciated by the team, both riders and drivers. more...
---
Signs Northwest
We thank Signs Northwest of 603 Liverpool Road, Irlam, Manchester, for donating sets of magnetic "Great Escape 2" signs for each of the support vehicles. more...
---
The Lindsay Leg Club Foundation & RAFT
The Lindsay Leg Club Foundation together with RAFT are thinking of the health f the riders during our venture. So much so, they will be meeting us on Friday 3rd June to measure us for 'flight socks' to ensure that we are not at risk of DVT's. This si something we had not considered and we thank them for contacting us. Please click on their logo's to visit the websites.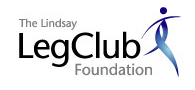 ---
Vodaphone Mclaren Mercedes
Thanks to the team for supplying us with an official Vodaphone Mclaren Mercedes 'T' shirt which has been signed by Lewis Hamilton. more...
---
ASP Trading
Thanks to ASP Trading, we now have one Tachyon XC HD head cam to use and records the trip ... from a riders perspective, its a brilliant bit of kit. Thanks guys! more...
---
Norfolk Line Ferries
The team wish to thank Norfolk Line Ferries for agreeing at a very early stage of our planning, to transport the team and vehicles to and from France. This took a lot of worry from us at the early planning stage. Thanks to everyone at Norfold Line. more...
---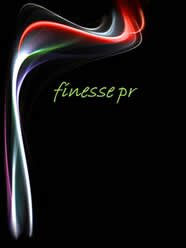 Finesse-PR
If you have something to say, a product to push, a race team to promote to sponsors or simply a new business venture that needs some public awareness, then the chances are you need Finesse PR.

Spreading the word, telling the right people and developing a suitable image are all essential to your success of building a new brand and more importantly brand awareness.

Getting your message out to a wider audience is important and that is where Finesse PR can step in. As Louise has with Great Escape 2. She is brilliant! more...