The Vehicles 
The Motorcycles
No prizes for guessing the make of the motorcycles!



We will be having five motorcycles and one very special one! You may have seen earlier in the website, that Laguna Motorcycles supplying us. They will also be building us a replica of the bike used in the film, "The Great Escape". That bike will be used for publicity purposes and will be ridden on the ride by David Spowage.
Laguna Motorcycles of Maidstone will be undertaking the supply, service and support on behalf of Triumph motorcycles.
Jumping over a barbed wire fence has not been ruled out, but the Team have called a halt to being shot at as it happens!
Stop Press .... Stop Press .... Stop Press
Here are some shots of the Steve McQueen replica which was handed over to us by Laguna's. I think you will agree, that they have done an outstanding job. We LOVE IT!! Thanks to everyone involved. Now here are a couple of photo's to whet your appetite.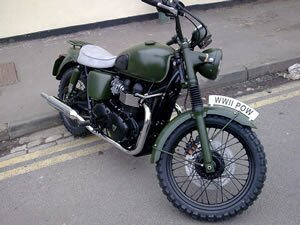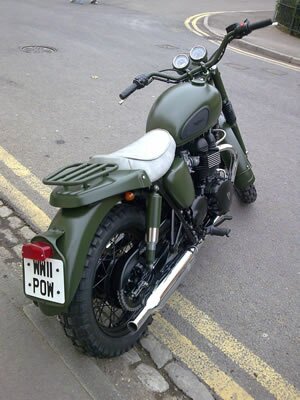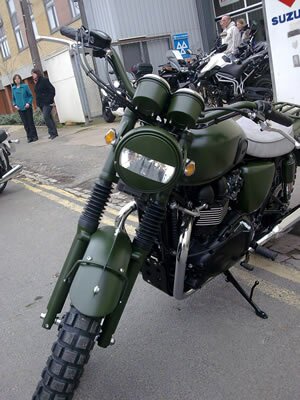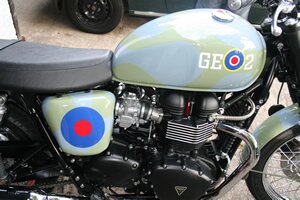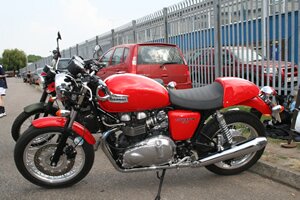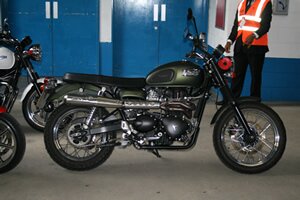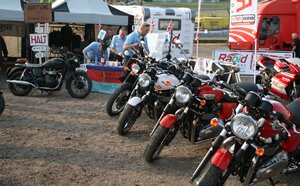 ---
Support Vehicles
Three support vehicles will be supplied to us by Nissan UK.
The vehicles have now been identified and we are very lucky to have a good selection which will meet our needs. Thanks to Nissan UK. more...
Well, here are the three vehicles that will spport us.
X-Trail
The Nissan X-Trail is a 4x4 looking for adventure and able to cope with anything thrown its way. With a tough exterior and spacious comfort inside the X-Trail is the intelligent choice when looking for a capable and durable crossover SUV.
Excellent standard equipment and competitive pricing help to maintain its appeal.
Pathfinder
The Nissan Pathfinder is built to tackle the toughest terrain on offer, it's even competed in the Dakar Rally. Inside the Pathfinder, however, you will find a space as civilised and comfortable as an executive estate.
The Nissan Pathfinder really does offer the best of both worlds.
NV200 Combi
Based on the 2010 International Van of the Year, the new Nissan NV200 Combi is available with five or seven seat options, twin side sliding doors, opening rear doors or optional top hinged tailgate and a whole load of practical load space.
The NV200's high driving position, agile driving dynamics, compact size and tight turning circle make it ideal for working in and around the city. Plus, the intelligent steering system is tuned to give a strong self-centre action at lower speeds for easier town driving and greater feel at higher speeds. Perfect for us!