Prominent Donations
Thank you for donating to two wonderful charities who do so much for our Service Personnel, especially those who return injured.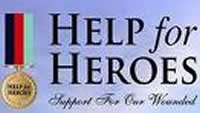 The below have made substantial donations to GE2 and we would like to publicly thank them.
---

Martin Baker (Ejection Seat Manufacturers)
---
Vodaphone Mclaren Mercedes
Thanks to the team for supplying us with an official Vodaphone Mclaren Mercedes 'T' shirt which has been signed by Lewis Hamilton.
---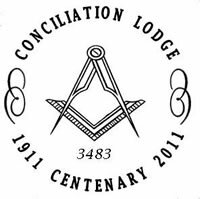 Conciliation Lodge
Thnak you so much for your donation - greatly appreciated.
---
LighterLife
Thank you very much for sponsoring Spud - he has done so well! more...
---

Blue Knights England V
Thank you guys for your donation.
---
Blue Knights England V
Thanks to the Chapter for donating monies raised at their
St Georges Knight gala weekend.
---
FFN
Thanks to everyone at Lincoln FFN for their donation of £500, absolutely brilliant!
The FFN as a whole is a wine appreciation society, which aim to promote the German wines of the Neustadt area. We also aid and assist in local charity organisations by raising money in the form of wine tastings. more...