Press Call 
We will give some examples of the reports we are getting in the media here. Just click on th eimage which will reveal the original report.
GE2 Press Officer: Louise Stewart of Finesse PR
Email:
Mobile: 07778 274087
---
Watch Spud and Kriegie being interviewed for Bike Torque TV at the BMF Show, Peterborough on 15th May.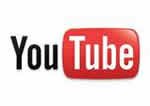 ---
Spud had the first radio interview with Radio Kent. Listen here.
---
Listen to Colin during a BBC Radio Essex Interview. Just click on the interview number to listen. The BBC have also done an article on their website, and you can view that here
Interview 1        Interview 2      Interview 3
---