Despatches 
This is where you will find latest news, write-ups on our appearances, rides and prgress. Please keep an eye here, but do NOT tell the Goons!
Reports by "Spud" unless otherwise stated. So, just use the menu list to the left to select a story.
All the Photo's are in the Gallery.
---
Please select the report you would like to read from the menu on the left
---
Watch Spud and Kriegie being interviewed for Bike Torque TV at the BMF Show, Peterborough on 15th May.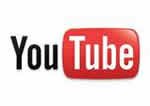 ---
Spud had the first radio interview with Radio Kent. Listen here.
---
Listen to Colin during a BBC Radio Essex Interview. Just click on the interview number to listen. The BBC have also done an article on their website, and you can view that here
Interview 1        Interview 2      Interview 3
The following report is typical of what we are getting: